Willem Koekkoek

Paintings
Figures In The Sunlit Streets Of A Dutch Town
Winter Street Scene. Oudewater
Figures In The Streets Of A Wintry Dutch Town
Figures In The Streets Of A Wintry Dutch Town
Numerous figures in a sunlit street near a church
Children and travellers along the canal
The Schreierstoren in Amsterdam
Figures on a Canal in Oudewater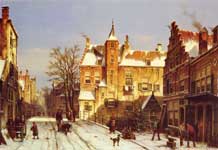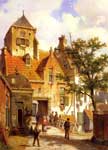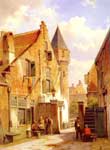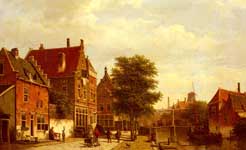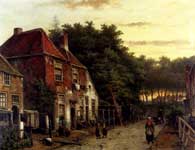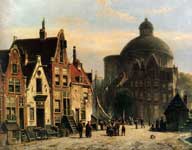 The Lutheran Church , Amsterdam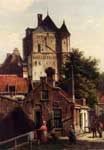 Figures in the Streets of Harderwijk,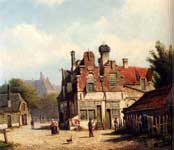 Houses Along a Village Street in Summer,
Fine Art Prints | Greeting Cards | iPhone Cases | Tote Bags | Clothing | Lifestyle | Beach ...
Willem Koekkoek (1839 – 1885), was a 19th-century painter from the Northern Netherlands.
Biography
He was born in Amsterdam as the son of Hermanus Koekkoek the Elder.[1] He was the brother of Johannes Hermanus Barend Koekkoek and worked in the Hague, Utrecht, Amsterdam, and London.[1] He is known for landscapes like the rest of his family and he named his son Marinus Adrianus after his brother.
References
Willem Koekkoek in the RKD
Artist
A - B - C - D - E - F - G - H - I - J - K - L - M -
N - O - P - Q - R - S - T - U - V - W - X - Y - Z