Francesco Zugno

Paintings
Saint Anthony Of Padua And The Infant Christ
The Adoration Of The Shepherds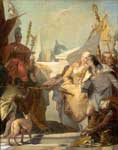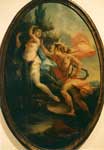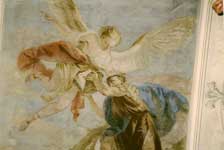 Habakkuk and St. Michael the Archangel
Fine Art Prints | Greeting Cards | iPhone Cases | Tote Bags | Clothing | Lifestyle | Beach ...
Francesco Zugno (c. 1708–1787) was an Italian painter of the Rococo period. He was born in Brescia. Among his masterworks is a series of wall frescoes of figures in quadratura balconies—part genre, part courtly conceit. He was strongly influenced by Giovanni Battista Tiepolo and his works. He was a founding academic at the Accademia of Venice. Francesco Zugno had collaborated with Tiepolo in the frescoes for Palazzo Labia. He later completed a fresco cycle for the Villa Soderini-Berti, in Nervesa near Treviso. [1]
References
Artcyclopedia entry.
Tiepolo's Cleopatra(2003) By Jaynie Anderson, page 156
Artist
A - B - C - D - E - F - G - H - I - J - K - L - M -
N - O - P - Q - R - S - T - U - V - W - X - Y - Z
Retrieved from "http://en.wikipedia.org/"
All text is available under the terms of the GNU Free Documentation License